Submission date has been closed for 2017. Stay tuned for information on the 2018 contest.
The School of the Performing Arts at theREP recently held the third annual Young Playwright Contest.
Contest winners will see their short plays professionally produced on theREP's stage in August 2017 and will receive a series of workshops led by a professional playwright. Submissions will be evaluated on creativity, dialogue, character development, plot structure, and the inclusion of the line "And that was just the beginning." Any scripts longer than 10 minutes will not be considered.
Congratulations to our 2017 Young Playwright Contest Winners!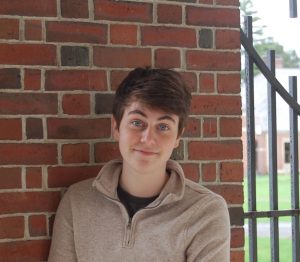 Jaimie Gaskell – "The Sidekick"
Jaimie, a senior at Greenwich Jr./Sr. High School, believes in the power of storytelling. She is very passionate about writing and performance and will follow both pursuits for as long as her feeble, grudgingly mortal body will allow. This marks the third year she has won the Capital Repertory Theater Young Playwright Contest (her previous titles are Y.A.P.'s Homeless Youth Hostel and Ten Ways to Save a Support Group), and she has a short play being produced at The Player's Ring in Portsmouth, NH in the summer of 2018. She is also working on a novel that exists in much the same vein as The Sidekick, so if you enjoy moody teenagers burdened by destiny, ogres, and space travel, and if you don't discriminate against people who plug their unpublished book into places where book plugs don't belong, then keep your eyes peeled for her name in the future!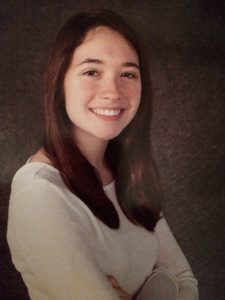 Morgan Hughes – "Curiosity Killed the Cat"
Morgan is a junior at Schenectady High School. She enjoys participating her school's theater program, the Blue Roses Theatre Company. Morgan is very grateful that her play, Curiosity Killed the Cat got chosen as one of the six Young Playwright Contest winners and would like to thank everyone involved for this amazing experience and opportunity.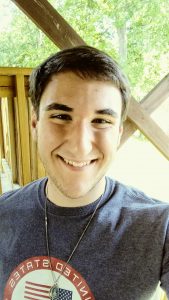 Joshua Kenna – "Inside My Head"
Joshua, a senior at Rensselaer Jr./Sr. High School, feels honored and blessed to have the opportunity to have his play Inside My Head produced by Capital Repertory Theatre. He has had other short stories of his published before, but this is his first ever play. Come fall 2017 Mr. Kenna will be enrolled at Keuka College in their Occupational Therapy program, majoring in Occupational Science and minoring in Creative Writing.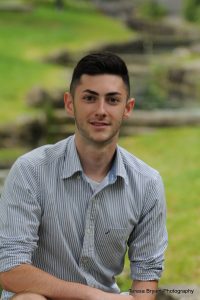 Andrew Sabo – "The Convoluted Life of Jazmine Brown"
Andrew, a senior at Hudson Falls High School, is ecstatic that his play, The Convoluted Life of Jazmine Blossom, was selected as one of the winners of theREP's Young Playwright Contest. He started writing screenplays in his junior year and after guidance from his English teacher, began playwriting his senior year. Andrew will be attending American University where he will be studying computer science and film, spending his first semester studying abroad in Greece.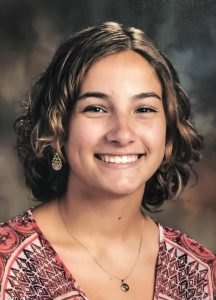 Samantha Vatalaro – "Though I Walk Through The Valley"
S. E. Vatalaro is a junior at Shaker High School, a lifelong actor and writer, and is unsure how she feels about writing about herself in the third person. While she has acted in many plays, this is the first time she has had the privilege to write, and she's thrilled that Though I Walk Through The Valley was selected for production. She would like to thank theREP's School of the Performing Arts for the amazing opportunity this contest has been and wishes her fellow playwrights good luck with their future endeavors. Finally, she wants to thank her family and friends, who have put up with her puns for far too long, and who have supported her nonetheless.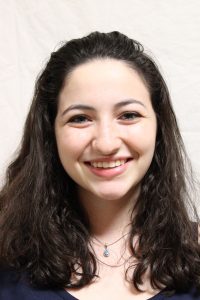 Eden Weinstein – "Familiar Faces"
Eden, a senior at Bethlehem Central, has always loved theatre, attending and acting in many shows in the region. She is very happy to now be able to extend her resume to include playwriting as well, and is excited to see Familiar Faces produced! After a gap year in Israel, she will be attending Tulane University to study art and theatre.
Congratulation to all of our 2017 Young Playwright Finalists!
Moolaw Eh (Rensselaer High School) – "The Coat of Two Colors"
Cynthia Fowler (Albany High School) – "Moorings, Masks and Madmen"
Jaimie Gaskell (Greenwich Central High School) – "Crash Landing"
Morgan Hughes (Schenectady High School) – "Curiosity Killed the Cat"
Joshua Kenna (Rensselaer High School) – "Inside My Head"
Andrew Sabo (Hudson Falls High School) – "The Convoluted Life of Jazmine Brown"
Kieran Teator (Rensselaer High School) – "From Helmets to Hamlet"
Samantha Vatalaro (Shaker High School) – "Though I Walk Through The Valley"
Jasmine Vrooman (Northville Central High School) – "Dinero University"
Eden Weinstein (Bethlehem Central High School) – "Familiar Faces"
For more information contact Margaret E. Hall at (518) 462-4531 x410.
Past Winners
Past winners of the Young Playwright Contest at theREP.
Sponsored by the John D. Picotte Family Foundation