The School of the Performing Arts at Proctors is pleased to announce the 2019-20 Addy Academy, a series of two- to three- hour workshops designed to provide aspiring young artists a fun, engaging and educational creative experience under the guidance of industry professionals. Whether your interests lie on stage or behind the scenes, the Addy Academy is the perfect opportunity to begin your creative arts journey, or continue down a path toward a performing arts career.
Winter and Spring
Workshops and Intensives
Saturdays, February to April, 2020
Ages 13 to Adult
Acting 101 INTENSIVE
February 1, 2020 | 10 a.m. to 1 p.m.
Addy Theatre–Proctors
Ages 13 – 18 | Tuition–$45
A deep dive into the fundamentals of acting for the stage, including scene study, partner relationships, beats and stage work. Students will learn the importance of finding the goal of a scene and captivating the audience, while also focusing on performance exploration, stage presence and movement, and body-mind connection.
Hannah Cruz
Hannah Cruz is an artist living in Brooklyn, NY. She most recently played Eliza on the 1st national tour of 'Hamilton'. Other tours include; Ellen on the 1st national 'Bullets over Broadway' tour and Vivienne in 'Legally Blonde'. She has a deep passion for new work and is a self-proclaimed coffee snob.
Stage Combat WORKSHOP
February 15, 2020 | 10 a.m. to 12 p.m.
Addy Dance Studio–Proctors
Ages 13 – 18 | Tuition–$35
An extensive overview into the concepts that make stage combat not only exciting and dramatic for the audience, but also safe, effective and repeatable for the performers. This workshop will cover the basic concepts of this exhilarating art form and will leave participants ready to choreograph their own fights!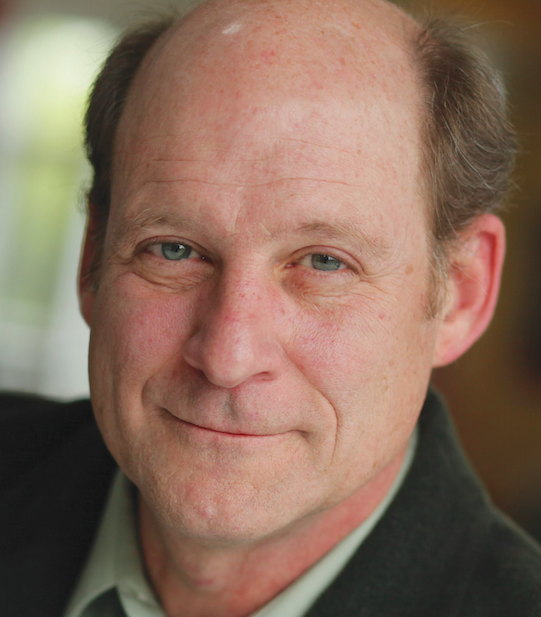 Jonathan Croy
Jonathan spent thirty-two years working at Shakespeare & Company in Lenox, Massachusetts as an actor, director and teacher, and in administrative positions ranging from Company Manager to Artistic Director. As an actor, he has appeared in over one hundred plays, including Macbeth (Macbeth), God of Carnage (Michael Novak), King Lear (Gloucester), Richard II (John of Gaunt), It's a Wonderful Life (Potter, Uncle Billy), Henry V (Pistol) and The Tempest (Caliban). He has directed more than thirty more, including The Two Gentlemen of Verona, Richard III, A Midsummer Night's Dream, The 39 Steps, Julius Caesar, Hamlet, Romeo & Juliet, Twelfth Night, Macbeth, and Scapin. For Shakespeare & Company's renowned Education Program, he has devised and directed more than two dozen New England Tours, Shakespeare in the Courts programs, Young Company performances, and more than 40 other shows in Residencies. Additionally, he has taught Stage Combat, Movement and various forms of Acting at Emerson College, The Hartt School, Smith College, Simon's Rock of Bard College and the University of Massachusetts.
Hip-Hop Dance WORKSHOP
March 7, 2020 | 10 a.m. to 12 p.m.
Addy Dance Studio–Proctors
Ages 13 – 18 | Tuition–$35
Express yourself and enjoy this journey into one of the most prevalent contemporary dance styles – hip hop! Not only will students learn to pop, lock, isolate and more, but this workshop will also offer an in depth look at the history, musicality and innovation that continues to shape this ever-evolving genre.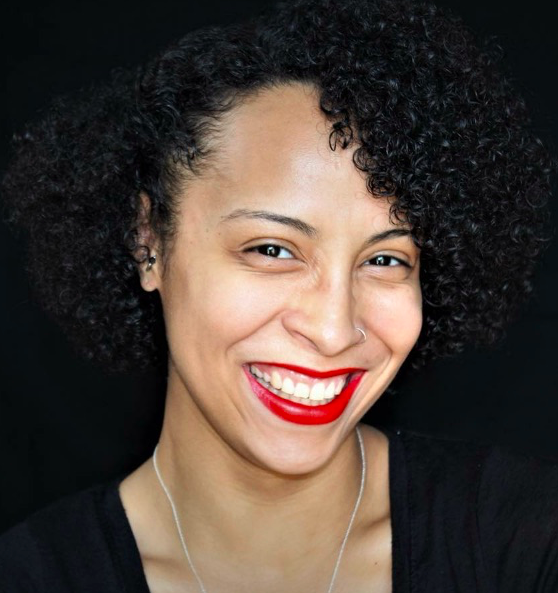 Latisia Johnson
Latisia Johnson, also known as Co'Nceive Danseuse, performing since the age of 10 years old, started her dancing journey through the style of hip-hop dance. She started performing in school shows as a child and eventually ventured off to bigger performances starting in the capital district area with a group called, Too Deep Entertainment. Danseuse attended Russell Sage College graduating with a Bachelors in Dance Performance and therapy. Not long after graduating, Danseuse was introduced to Garth Fagan's summer intensive program which is where a new beginning arose for her. She was offered a job in the Garth Fagan (Afro-Caribbean modern dance) dance company as a dancer and demonstrator in 2014 for the company, beginner and intermediate public classes. She learned most of her discipline as a dancer there and hopes to share her experiences with others (one day with her own studio). Danseuse feels great joy when she makes connections with people and the best way for her to do that, genuinely has been with her passion through dance and movement. We were born moving, born hearing rhythm, it's in our spirit so we shall not ignore it. WEBSITE: dancewithdanseuse.com
Vocal Auditions INTENSIVE
March 21, 2020 | 10 a.m. to 1 p.m.
Addy Theatre–Proctors
Ages 13 – 18 | Tuition–$45
This workshop will teach you how to make a great first impression at your next audition! Covering important tips, including dress and decorum, body language, cold readings, headshots and more, this course will leave students ready to land the role of their dreams. Students are asked to prepare 32 bars of a song to workshop.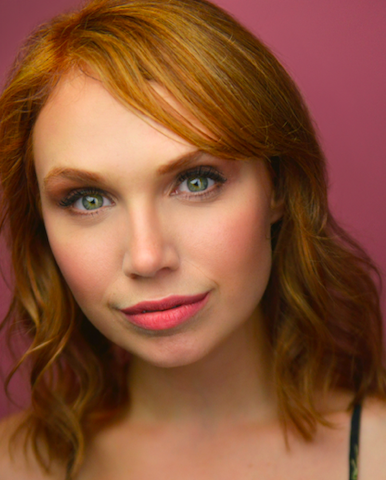 Charlotte Maltby
Charlotte is fresh off playing Kate Carter in the new musical LIFE AFTER, which premiered at the Old Globe Theater in San Diego. Prior to that, she was seen playing Maria Von Trapp in the 1st National Tour of THE SOUND OF MUSIC, directed by three time Tony winner Jack O'Brien and Julia Melville in the world premier new musical THE RIVALS at Bristol Riverside. New York/regional credits include: STARTING HERE STARTING NOW (Woman One, York Theatre), ICON (Princess Constance, The Duke Theatre), HAVE YOU MET MISS JONES? (Young Shirley Jones, opposite Oscar winner Shirley Jones), TITANIC (Kate McGowan, Pittsburgh CLO), THE SECRET GARDEN (Martha, Theater Under the Stars, Cincinnati Playhouse, Baltimore Centerstage), HAIRSPRAY (Penny Pingleton, The Muny), LES MISERABLES (Fantine, The Muny). Film credits include: Ithaca (Dir. Meg Ryan), The Deserters, AWOL, The Last Five Years (Dir. Richard Lagravenese), People People, Work It Honey. Television credits include: Aquarius (Dir. David Duchovny/NBC). Charlotte has performed with the Houston and Omaha Symphony Orchestras, the Little Orchestra Society at Lincoln Center, and is a proud University of Michigan graduate (Go Blue!) You can follow her shenanigans @cmalts!
Production–Set Design Model Making WORKSHOP
April 4, 2020 | 10 a.m. to 12 p.m.
Addy Dance Studio–Proctors
Ages 13 – 18 | Tuition–$35
This workshop will show students how to take the directors vision and turn it into reality! Learn how the importance of color, style, and historical periods play a considerable role when designing a set. Students will work hands-on to build a scaled set model based on drawings and renderings.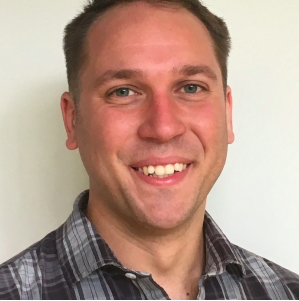 Andrew Mannion
Andrew is a Lecturer of Scenic Design at Union College and has works professionally throughout the Capital District. While living in New York City, he worked with Broadway designers John Lee Beatty, David Zinn and Anna Louizos. He has also designed and painted at Stella Adler School of Acting, NC Stage, Playhouse on the Square, Flat Rock Playhouse, Mount Baker Theatre Company, Julliard School, The Gala Hispanic Theatre, Santa Fe Opera, Goodspeed Musicals and Williamstown Theatre Festival.
Improv WORKSHOP
April 25, 2020 | 10 a.m. to 12 p.m.
Addy Dance Studio–Proctors
Ages 13 – 18 | Tuition–$35
Explore the elements of Improv in this introductory course. Learn core fundamentals and principles focusing on various games and exercises that encourage trust, communication, agreement ("yes and"); active listening, character, status, and making your scene partner look good!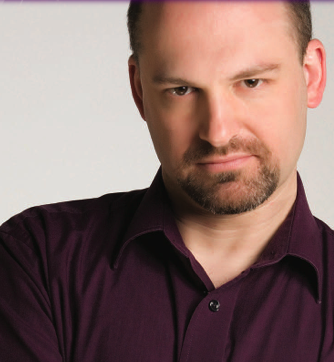 TONY PALLONE
TONY PALLONE has been acting and directing on regional stages and in films for a number of years, and is a proud member of Actors' Equity. He has previously worked as an acting teacher with the New York State Theatre Institute and Drama Kids International. Tony is a huge fan of Shakespeare, laughter, and theatre that challenges audiences to think about their world.
To register:
You can register online or call 518-382-3884, EXT. 139 Or go to our box office at 432 State St., Schenectady