Summer Stage Young Acting Company
Young Actors between the ages of 13 through 19, interested in honing their skills and performing on theREP's professional stage are invited to audition for theREP's 2018 Summer Stage Young Acting Company!
This company makes up the performers that will bring the five winning plays from theREP's Young Playwright Contest to life. Members of the Young Acting Company will receive daily classes in acting, speech for the stage, character development and stage movement from professionals in the field. Company members are also guaranteed at least 2-speaking roles within the 5 winning selections.
The program runs Monday-Friday, 9:00 a.m.-4:00 p.m., from July 23 through August 10, 2018, with performances running August 10–12, 2018.
Auditions for the 2018 Summer Stage Young Acting Company are closed. Stay tuned for details for 2019!
Summer Stage Young Acting Company Faculty: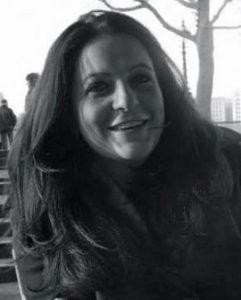 Margaret E. Hall (Director) is an International Director, Equity stage manager and drama teacher. She currently holds the position of Assistant to the Artistic Directorat Capital Repertory Theatre, where she has the privilege of directing the company's On-The-Go! in-School Touring Productions such as: They Built America: Workers of the Erie Canal, Pure Poe, The Remarkable and Perplexing Case of Henry Hudson!, Harriet Tells It Like It Is!, An Iliad, and Shakespeare: The Remix; as well as theREP's summer youth productions. Other directorial credits include: Circus Olympus, Into the Woods Jr., Disney's The Aristocats Kid's', Peter Pan and Wendy, and The Wizard of Oz. Margaret is a proud member of Actors Equity and Conflict Relief, the Arab Israeli Theatre Collaboration. Her skills and training have taken her to Bali, Scotland, Austria, Russia, England, Romania, and to several U.S. States. Margaret holds a BA in Theatre Arts from SUNY New Paltz, and an MFA in Theatre Directing from the University of Essex in London.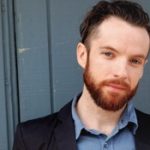 Matthew Winning, Director (HEADSHOT STILL WITH RICHARD)
Matthew is a local director, actor, and educator. At theRep he co-directed They Built America for the On-The-Go! In-School touring program, directed the New Voices portion of the 2017 Next Act series, and served as Assistant Director for theRep's 2016 production of Camelot. You may have seen him on stage at theRep in Smokin Production's world premiere of Some People Hear Thunder. Matthew currently serves as part-time faculty at the Syracuse University School of Drama and has taught at SUNY Oneonta, and Sterling College in Sterling KS. Notable directing credits include As You Like It, Two Gentleman of Verona (UnCovered Theatre), Glass Menagerie, Jane Eyre, South Pacific, Medea (Sterling College). Notable Acting Credits include Thomas Jefferson/1776 (Theatrix Productions), Riff/West Side Story (Park Playhouse), Puck/A Midsummer Night's Dream (NC Stage CO). MFA Acting, Regent University 2010.
Lily Balsen, Guest Artist
Lily is an actress based in NYC. NYC and recent theater credits: Paradise (Luna Stage and Passage Theatre) The Good Muslim and Kandahar to Canada (Ensemble Studio Theatre), Pentecost and Therese Raquin (Atlantic Stage 2/PTP), and Comedy of Sorrows (HERE Arts). Regional credits include plays at Barrington Stage, Theatre J, Alliance Theatre, and Olney Theatre Center and the San Francisco Shakespeare Festival. She spent 2 years performing in a solo stage adaptation of the novel The Secret Life of Bees staged by master director, Wynn Handman. Lily also records children's audio book narration, writes/performs original sketch comedy, and teaches yoga and movement to expectant mothers. She graduated from Middlebury College and grew up in Chatham, NY. She is delighted to perform these lovely new plays with such talented young playwrights and actors!
Joshua Redfield, Guest Artist
Josh is very proud to be working with theREP again, making his debut with the On-the-Go! production ofAlice in Wonderland directed by Margaret E. Hall. Recent credits include Peter Pan with Herrick Entertainment, PJ Masks: Time to Be a Hero LIVE! with Round Room/Entertainment One, and Clifford the Big Red Dog with Mills Entertainment. He also studied at the New York Conservatory for Dramatic Arts. Loving thanks goes to his parents for their unwavering support and encouragement.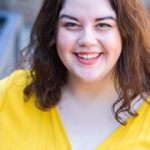 KD McTeigue, Stage Manager/Teaching Assistant
KD is an actress from upstate New York. She has appeared in numerous productions at the Theatre Institute at Sage including; A Christmas Carol; Cabaret; Romeo & Juliet; Backbeard: The Musical, as well several area staged readings (Berkshire Playwrights Lab; Troy Foundry Theatre). She was the stage manager for Troy Foundry Theatre's inaugural production, New World Order: 6 Short Plays by Harold Pinter. Other credits include WAM Theatre's 24 Hour Theatre Festival and Fresh Takes Series. As a teaching assistant at the Perry-Mansfield Performing Arts School she worked on Acting, Shakespeare, and Voice & Text with student performers ages 8-18. Next year KD will join the Bloomsburg Theatre Ensemble as a Guest Actor in their Theatre in the Classroom touring production. In May she graduated from Russell Sage College with a degree in Theatre and English. Enjoy the show! www.kdmcteigue.com