Summer Stage Young Acting Company
Young Actors between the ages of 13 through 19, interested in honing their skills and performing on theREP's professional stage are invited to audition for theREP's 2018 Summer Stage Young Acting Company!
This company makes up the performers that will bring the five winning plays from theREP's Young Playwright Contest to life. Members of the Young Acting Company will receive daily classes in acting, speech for the stage, character development and stage movement from professionals in the field. Company members are also guaranteed at least 2-speaking roles within the 5 winning selections.
The program runs Monday-Friday, 9:00 a.m.-4:00 p.m., from July 23 through August 10, 2018, with performances running August 10–12, 2018.
Auditions for the 2018 Summer Stage Young Acting Company are closed. Stay tuned for details for 2019!
Summer Stage Young Acting Company Faculty: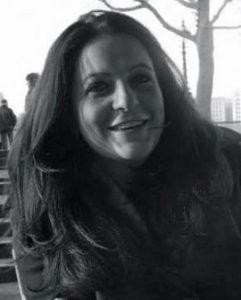 Margaret E. Hall (Director) is an International Director, Equity stage manager and drama teacher. She currently holds the position of Assistant to the Artistic Directorat Capital Repertory Theatre, where she has the privilege of directing the company's On-The-Go! in-School Touring Productions such as: They Built America: Workers of the Erie Canal, Pure Poe, The Remarkable and Perplexing Case of Henry Hudson!, Harriet Tells It Like It Is!, An Iliad, and Shakespeare: The Remix; as well as theREP's summer youth productions. Other directorial credits include: Circus Olympus, Into the Woods Jr., Disney's The Aristocats Kid's', Peter Pan and Wendy, and The Wizard of Oz. Margaret is a proud member of Actors Equity and Conflict Relief, the Arab Israeli Theatre Collaboration. Her skills and training have taken her to Bali, Scotland, Austria, Russia, England, Romania, and to several U.S. States. Margaret holds a BA in Theatre Arts from SUNY New Paltz, and an MFA in Theatre Directing from the University of Essex in London.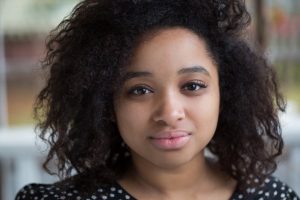 Summer Stage Assistant to the Director, Acting Teacher and SM:
Tyaela Nieves has held a number of different positions at Capital Repertory Theatre over the past few years, starting out as an actor in the 2014 STAR program. Since then she has worked as a Production Assistant for shows such as The Secret Garden,
Hamlet
and
A Night With Janis Joplin
, as Assistant Stage Manager for Pure Poe with the theatre's On-The-Go! In-Shcool Tour, and as a Teaching Assistant for theREP's 2017 Acting Intensive program. She is currently at New York University studying Drama at the Experimental Theater Wing. She is an alumnus of Albany High School. Tyaela is so excited to be working at theRep again as the Assistant Director.