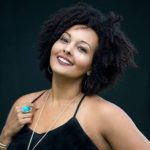 MEG AFFONSO (Acting Out) is an actor, writer, producer and director; she is a gifted storyteller who has the performing arts ingrained in her soul. From the age of 4, Meg was singing in her church on a regular basis. By the age of 5, Meg began dance lessons and in high school she discovered acting. Meg studied with the Deena Levy Theatre Studio in NYC and has performed in a variety of theatrical productions, ranging from musical theatre to dramatic plays. In recent years, Meg has been performing in film, web series productions, commercials & television. She is currently producing and directing a production of for colored girls who have considered suicide when the rainbow is enuf, directing a documentary film and writing two short films. Meg has experience teaching improv, yoga and acting classes for kids; she was a teaching artist for the School of the Performing Arts at Proctors' Acting Academy production of Once on This Island, Jr. and James and the Giant Peach, Jr. Meg's mission is to tell stories that matter & to help others by enriching their lives with art.
ANN AUMICK (Character Creation) has been working in the professional theater world since 2000, when she interned at New York State Theatre Institute. She got her B.A. in Theatre from SUNY Oswego and has worked for many LORT and Equity Theatre companies in the North East. Locally she has also taught classes for the Arts Center, in hopes of giving a new generation a passion for sewing. Since 2007 she has worked at The Costumer where her primary job is pulling together the costumes for theatrical show orders. Outside of work she can often be found in a costume herself, whether it be a Comic Con, SCA event, the Steam Punk World's Fair, or just a party. "Sometimes it just nice to be someone else for a little while."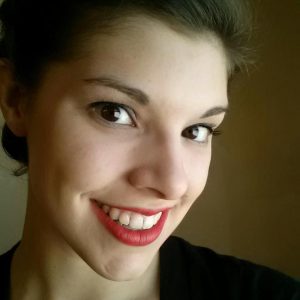 DOROTHY "DORRIE" BOICE (Dance Lab, Hip Hop) has been teaching dance in the styles of Hip Hop, Jazz, Tap, Ballet, Lyrical, and Lindy Hop since 2008. Her Hip Hop training has been through venues like Broadway Dance Center, CLI studios, and various dance events. Over the years she has worked with many day cares, school programs, studios, and performance groups. As a dance instructor she focuses on proper body mechanics, moving with clear intention/confidence, and building strength/speed with movement. Additionally, she strives to aid her students in developing their own personal style while still executing choreography/new technique. Dorothy is extremely passionate about this dance style and is excited to share her knowledge and experience with the Dance Lab at Proctor's this summer!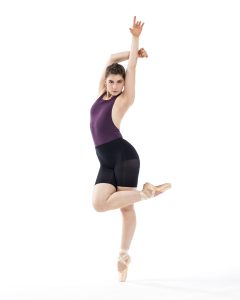 ERIN DOOLEY (Dance Lab, Ballet)
Erin Dooley, originally from Saratoga Springs, is a professional modern dancer with the Ellen Sinopoli Dance Company. She has been classically trained in ballet and modern dance at schools such as Joffrey Academy of Dance, Alvin Ailey American Dance Theater, Boston Ballet, Codarts, and various local programs. She graduated summa cum laude from SUNY Purchase with a B.F.A. in Dance.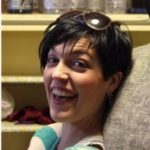 JENN DUGAN (Character Creation/Advanced Make-Up) is a makeup artist and owner of The Makeup Curio. The Makeup Curio blends the beautiful and the unusual in the art of make-up. A boutique style business, fused with a makeup only salon, The Makeup Curio offers a unique blend of beauty, bridal, theater, and special fx for sale, through workshops and with makeup services. Jenn has a bachelor's degree from Marist College, an associate's degree in Business Administration from SCCC and a recent graduate of the Aesthetic Science Institute.
BILL GELTZEILER (Everything But the Song, Acting Intensive at theREP, Acting Intesnive at Proctors) grew up in Westfield, NJ and is a lifelong lover, participant and advocate of theatre performance. He graduated from University of Maryland in 2012 with degrees in theatre arts and communication, and received his teachers' certification for theatre and public speaking from Kean University in 2016. He has performed in over 40 plays and musicals and has a special place in his heart for improvisation and general tomfoolery. He dabbles in guitar and piano, and utilizes his exuberant energy to truly bring out the performer in everyone! Bill taught last summer's Acting Out at theREP and Non-Musical Acting and has also taught for the Spring and Winter break camps at the School of the Performing Arts at Proctors.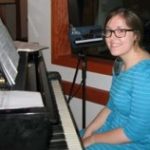 MARIA GERMAIN (Broadway Camp Music Director) is delighted to be music directing her first production with the School of Performing Arts at Proctors. Recent credits include And the World Goes Roundwith Not So Common Players, Dogfightwith Troy Civic Theater, and Legally Blonde at Schenectady Light Opera Company. Maria holds a bachelors in Music Education from Nazareth College of Rochester. She serves as Instrumental Accompanist and Adjunct Faculty at Schenectady County Community College as well as District Wide Accompanist and Music Librarian for the Niskayuna School District. Maria is also a part of our Winter faculty.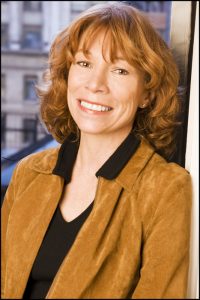 LEE HEINZ (Broadway Camp Jr. Dance/Broadway Dance) has performed on Broadway in Peter Pan, A Chorus Line, Dancin' and West Side Story, andalso in national and international tours of Dancin', Once Upon a Mattress, West Side Story, Cabaret and A Chorus Line. Regionally, some of her favorite roles have been Hermione in The Winter's Tale, Annie in Annie Get Your Gun, Drood in The Mystery of Edwin Drood, Hermia in Dead Man's Cell Phone, Charlotta in The Cherry Orchard, Ruth in Blithe Spirit, and Puck in A Midsummer Night's Dream. She has also been a frequent guest artist with the Chautauqua Opera and Chautauqua Theatre Company, has worked in film, and was a regular on two soap operas. Heinz started her professional acting career at the age of eight on the Kenley Circuit, performing with such stars as Jo Anne Worley, Paul Lynde, Brenda Lee and Juliet Prowse, among others. She has directed at the New York Musical Theatre Festival and at the Triad Theatre, and choreographed and directed off-Broadway, regionally and internationally. Heinz served as the assistant director for the original production of Zombie Prom at the Variety Arts Theatre in New York. At Stephens College, where she headed the Musical Theatre BFA, she directed and choreographed The Winter Wonderettes, and directed Sweet Charity and The Heiress. She is a member of Actors' Equity, SAG-AFTRA, AGMA, AGVA, VASTA, ATHE, and this year received a lifetime achievement award from Who's Who. She was recently selected to be a member of the Observership Class by the Stage Directors and Choreographers Foundation and was an invited performer at the 2017 Easter Bonnet Competition benefitting Equity Fights Aids at the Minskoff Theatre on Broadway. She is currently revising her one woman show, which was presented at The Emerging Artists Festival in New York, and writing a six-person comedy about parents, children, and unrealistic expectations.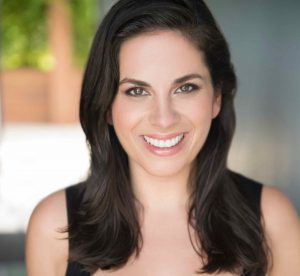 MARA JILL HERMAN (Broadway Camp Jr: Disney – Voice and Acting) is an actor, writer, and teaching artist based in Astoria. Her developmental highlights include The Band's Visit and Sam's Room (Theatre Barn's Impact Award). As a soloist, she has appeared at the Metropolitan Museum of Art, Feinstein's/54 Below, and with the Orchestra Japan in Disney On Classic. Favorite productions include On The Town (Hildy), Rent (Maureen), Guys and Dolls (Adelaide), and Jesus Christ Superstar (North American tour). She regularly appears with America's Sweethearts, an all-female vintage trio. Mara directed and produced Stronger Than Hate: A Benefit for Tree of Life Synagogue to raise money for the Pittsburgh congregation and victims' families. She is a coauthor of So You Wanna Be A Superstar? The Ultimate Audition Guide (Running Press Kids). An adjudicator for the National YoungArts Foundation, Mara is a newly appointed New York City Regional Coordinator for StateraArts' mentorship program. www.marajillherman.com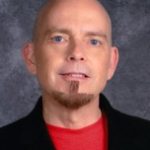 STEPHEN HONICKI (Stop-Motion and Filmmaking Academy) received his bachelors in Fine Art from State University of New York at Albany and his masters in Art Education from the College of Saint Rose. He currently teaches the introductory level as well as the advanced level course in Studio in Video and Photography at Niskayuna High School. During his tenure, Mr. Honicki's students have received accolades and awards for their work in numerous art exhibitions and film festivals at the regional, national, and international level, including DROP TV, Rod Serling Video Festival, CineYouth, Ballston Spa Film Festival, and the Westport Youth Festival, just to name a few. In addition, Mr. Honicki has been working with various professional and state organizations on evaluating and developing standards for the Media Arts as part of the National Core Arts Standards.

AARON MARQUISE (Class Clown) was born and raised in Round Lake, New York. He grew up performing at the former New York State Theatre Institute in Troy, NY, where he also spent his senior year of high school as an intern. Continuing a career in theater, Aaron went on to study Musical Theatre with a minor in Playwriting at Marymount Manhattan College in NYC. After discovering the circus world, Aaron auditioned at the prestigious National Circus School in Montréal, Canada where he graduated in 2015. Since joining the circus world Aaron has had the opportunity to perform in Quebec, France, Switzerland, and Germany. Aaron was the director for PB & J Café: Stuart Little for Proctors as well as the director for James and the Giant Peach, Jr. and the assistant director/circus consultant for Pippin both for the School of the Performing Arts. He is currently the Arts Education Manager at the School of the Performing Arts at Proctors and theREP.
FREDDY RAMIREZ (Broadway Camp Choreographer) is happy to return to Proctors to work with this great group of young and talented artists after previously choreographing All Shook Up and Pippin for the Broadway Camp at the School of the Performing Arts at Proctors. In the musical theatre and dance worlds, he has performed on Broadway, all over the U.S. and internationally. His transition to choreographer has been one of great pleasure. His most recent choreography works include Ring of Fire, She Loves Me, Mamma Mia, A Christmas Story, Gypsy and The Secret Garden at Capital Repertory Theatre. He helped create and choreograph the original and premiere productions of the Naked Influence and Some People Hear Thunder and has also created works for national and international dance companies. Other directing and choreography credits include Guys and Dolls, Fiddler on the Roof, Damn Yankees, Carousel, Bye Bye Birdie, Little Shop of Horrors and Nunsense for numerous regional and repertory theatres.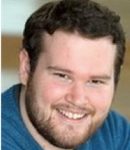 DOUGLAS SELDIN (Fight Director) is thrilled to be at Proctors. Doug has served as fight director and teacher for Shakespeare & Company, Williams College, School of the Performing Arts at Proctors, Saratoga Shakespeare Company, Capital Repertory Theatre, Adirondack Theatre Festival, WAM Theatre, Bard College at Simon's Rock, Pittsfield Shakespeare in The Park, Worcester Shakespeare Company, Seattle Shakespeare Company, Seattle Rep, Barrington Stage Company, Las Vegas Stunt Team, New England Youth Theatre, Boston College, University of Washington, HomeMade Theatre Company, Northeastern Educational Theatre Conference, Caffè Lena, and currently serves on the faculties of Skidmore College and The Hartt School at the University of Hartford. Doug is a Certified Advanced Actor-Combatant through Dueling Arts International & The Society of American Fight Directors. Training: Bachelors in Theatre from Skidmore College and is a founding member of The Conservatory at Shakespeare & Company.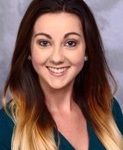 SHELBY SOMELOFSKE (Improv Anywhere/Dance Lab – Tap) began dancing at the age of 3. She has experience in all styles of dance but possesses a strong love for the style of tap. While earning her bachelor's degree in Theatre Arts from Suffolk University, she continued to pursue her love for dance by dancing with the Suffolk University Dance Company. Her strong passion for arts education drew her to Intern with Boston Ballet's Education and Community Initiatives Department. This experience deepened her interest in the importance of making artistic opportunities available for students of all ages. After her undergraduate studies, she moved back to the Capital Region and began working in dance and education. She teaches various styles of dance, including tap and Musical Theatre at Dance Me School of Dance and Character Development in Schenectady. Her teaching style is disciplined and fun, to ensure that students develop a skill set in which they are mindful and collaborative members of today's world. Shelby also studies Yin Yoga with Josh Summers and incorporates the mental and physical benefits of the practice into her dance classes. She is passionate about the benefits of a yoga practice in dance classes, as she has found for herself, that yoga offers students the opportunity to observe, feel and connect to the present moment. This is an essential skill for all student performers to possess. Shelby is very passionate about mental and physical wellness and continues ongoing studies in that field. She is currently pursuing her master's degree in Special Education and Literacy at the University at Albany.

PRINCE SPRAUVE (Reel Adventures) is an independent film director who founded the nonprofit organization known as Told By Us (TBU) Productions. He has been running the program out of Schenectady High School since 2007 and has rallied the support of professionals within the community to work towards the growth and sustainability of the organization.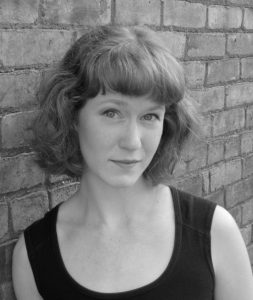 LAURA TEETER (Dance Lab, Jazz) is very active as a dancer, choreographer, and teacher in the Capital Region. She graduated magna cum laude from The Boston Conservatory with a BFA in Dance Performance. She joined the Ellen Sinopoli Dance Company (ESDC) in 2004, has choreographed for ESDC, and collaborated with fellow ESDC dancers on Obsequi, a multi-media art event held in Albany's historic St. Joseph's Church, and as part of Trashion at Revolution Hall in Troy. She has presented her work at Choreography on the Edge in Woodstock, NY, the Chapel and Cultural Center at RPI, the Albany Center Gallery, the Dragon's Egg in Mystic, CT, and the Arts Center in Troy as part of Troy Night Out. She serves as the Assistant to the Artistic Director of ESDC and is also on the faculty of Russell Sage College and Siena College.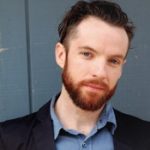 MATTHEW WINNING (Summer Stage Director) is a local director, actor, and educator. At theREP he co-directed They Built America for the On-The-Go! In-School touring program, directed the New Voices portion of the 2017 Next Act series, and served as Assistant Director for theREP's 2016 production of Camelot. You may have seen him on stage at theREP in Smokin Production's world premiere of Some People Hear Thunder. Matthew currently serves as Part-Time Faculty at the Syracuse University School of Drama and has taught at SUNY Oneonta, and Sterling College in Sterling KS. Notable directing credits include As You Like It, Two Gentleman of Verona (UnCovered Theatre), Glass Menagerie, Jane Eyre, South Pacific, Medea (Sterling College). Notable Acting Credits include 1776 (Thomas Jefferson, Theatrix Productions), West Side Story (Riff, Park Playhouse), A Midsummer Night's Dream (Puck, NC Stage CO). MFA Acting, Regent University 2010.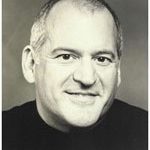 STEVEN YUHASZ (Broadway Camp Director) is the Youth Programs Director for the School of the Performing Arts at Proctors where he oversees Broadway Camp and the High School Musical Theatre Awards among other programs. Having worked extensively in professional theatre as a director including Off Broadway: Flamingo Court with Jamie Farr and Anita Gillette, The Preacher And The Shrink with Dee Hoty and Tom Galantich. The Lincoln Continental, Midtown International Theatre Festival (Nominated "Best Production of a Play.") Late Nights With The Boys: confessions of a leather bar chanteuse, Zorba with Jeff McCarthy, Aaron Ramey, Beth Fowler & Emily Skinner – York Theatre. Tusk "Best of NYMF". Regional Theatre: Hairspray at the Gateway Playhouse, The King & I with Lorenzo Lamas at Ogunquit Playhouse. Lover, Liar, Lady: The Woman of Kander & Eb (conceived), Lady Day At The Emerson's Bar And Grill, Streakin', Forever Plaid – New Provincetown Players where he served as Artistic Consultant. Associate Director All About Us – Westport Country Playhouse with Eartha Kitt, Cady Huffman & Shuler Hensley. Cinderella – Ogunquit Playhouse and Papermill Playhouse with Leslie Uggums. Three seasons of A Christmas Carolstarring Jim Dale, F. Murray Abraham & Tim Curry at the Madison Square Garden Theatre assisting Susan Stroman. Other productions include work at The Goodspeed Opera, Casa Manana, Flatrock Playhouse, Ryman Auditorium and Cape Cod Theatre Project. Producer: Off Broadway Streakin! & Pterodactyl Island. Producer for The Actors' Fund of America Broadway Concerts and World Aids Day Concert of Pippin. Steven appeared on Broadway as an actor in the revivals of Peter Pan with Sandy Duncan, George Rose and Christopher Hewitt and Zorba with Anthony Quinn and Lilia Kedrova. Steven was also the Executive Director for Shakespeare on the Sound in CT and Associate General Manager at Papermill Playhouse.