Student Matinees at Proctors

Students experience live theatre while learning curriculum at the same time in one of our historic theatres Proctors, theREP or UPH. Proctors offers productions during the school day that combine the opportunity to watch professional shows with a field trip to a magnificent historic theater! With our MainStage and GE Theatre, students will see the beauty and history of downtown Schenectady.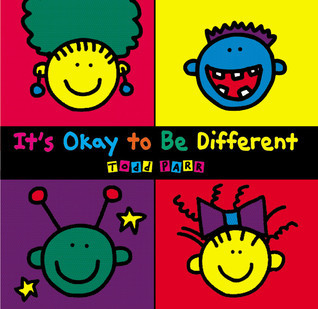 "It's Okay To Be Different"
With his signature bled of playfulness and sensitivity, Todd Parr explores important and timely subjects. "It's Okay To Be Different" cleverly delivers the important messages of acceptance, understand and self-confidence. Equally whimsical and heartfelt, "The Earth Book," is a sweet homage to our beautiful planet inspiring readers of all ages to do their part to keep the Earth happy and healthy.
Show details:
10 a.m. November 2, 2023
MainStage at Proctors
Price: $8
Grade level: PreK-3
Length: 60 minutes
CC: ELA + social and emotional development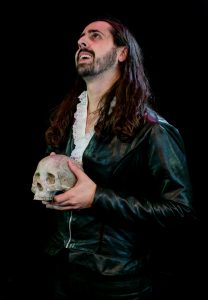 "Shakespeare: The Remix"
By Aaron Jafferis & Gihieh Lee
One of theREP's most popular On-The-Go! shows, "Shakespeare the Remix" compares the power of language found in Shakespeare's work with that of early hip-hop and slam poetry. Shayla, a hip teenage girl, tackles some of the most famous characters in Shakespeare's written works. She finds herself in a verbal battle with The Bard himself with both Elizabethan text and her modern-day slam poetry. Students will experience bits from "Hamlet," "Macbeth," and "A Midsummer Night's Dream." "Shakespeare the Remix" is a striking mix of Shakespeare's text with fresh, original hip-hop poetry and music.
Show details:
10 a.m. November 8, 2023
GE Theatre at Proctors
Price: $8
Grade level: 6-9
Length: 45 minutes, plus 15 minute talkback
CC: poetry, history and social skills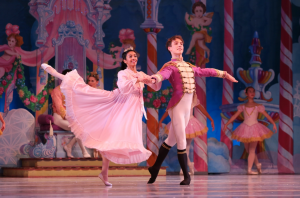 "Northeast Ballet's Annual Nutcracker"

From its radiant score to its comforting sense of tradition during a festive season, "The Northeast Ballet's Annual Nutcracker" is the perfect holiday entertainment! With the Sugar Plum Fairy and live horse no carriage, this narrated version of "The Nutcracker" is a wonderful introduction to the magical world of ballet created especially for schools.
Show details:
10 a.m. December 1, 2023
MainStage at Proctors
Price: $8
Grade level: 4+
Length:
CC: ELA, geography and storytelling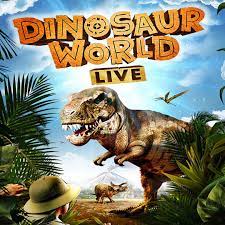 "Dinosaur World Live"
Dare to experience the dangers and delights of "Dinosaur World Live" in this roarsome interactive show for all. Grab your compass and join our intrepid explorer across uncharted territories to discover a pre-historic world of astonishing (and remarkably life-like) dinosaurs. Meet a host of impressive creatures, including every child's favorite flesh-eating giant, the tyrannosaurus rex, a triceratops, giraffatitan, microraptor and segnosaurus! Don't miss this entertaining and mind-expanding jurassic adventure, live on stage. Book now before tickets become extinct!
Show details:
10 a.m. January 19, 2024
MainStage at Proctors

Price: $8
Grade level: 3-6
Length: 50 minutes
CC: science and prehistoric studies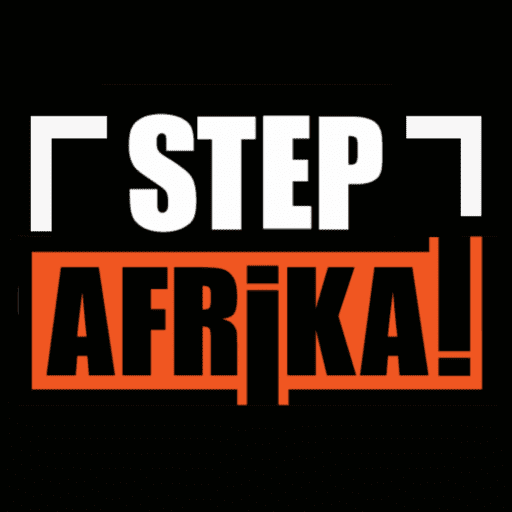 "Step Afrika!"
Step Afrika! blends percussive dance styles practiced by historically African American fraternities and sororities; traditional West and Southern African dances; and an array of contemporary dance and art forms into a cohesive, compelling artistic experience. Performances are much more than dance shows; they integrate songs, storytelling, humor and audience participation. The blend of technique, agility and pure energy makes each performance unique and leaves the audience with their hearts pounding.
Show details:
10 a.m. February 5, 2024
MainStage at Proctors
Price: $8
Grade level: K+
Length: 60 minutes
CC: social studies, dance and geography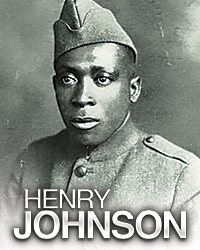 "Henry Johnson: Ballad of a Forgotten Hero"
WORLD PREMIERE
By Rachel Lynett, Dramaturgy by Eunice Ferreira
Be among the first to experience the newest play to join Capital Repertory Theatre's On The Go! tours. Henry Johnson has a street named for him in Albany, but why? The World War I soldier proved his bravery on the battlefield with the all-Black New York National Guard 369th Infantry Regiment. He led a victory parade through the streets of his birthplace but was scarred in body and spirit by the toils of war. For decades, he was denied his due from the United States military. Playwright Rachel Lynett, with historical and dramaturgical research by Skidmore professor Eunice Ferreira, brings Henry Johnson to life with text and music from the Jazz and Ragtime era and more. Discover how the fight to recognize a real hero was finally won in 2015 when Henry Johnson received the Medal of Honor from President Barack Obama. This 45-minute play is a perfect companion to studies about World War I history, Black history and New York State history.
Show details:
10 a.m. February 15, 2024
GE Theatre at Proctors
This performance is currently sold out. Please check out performances at theREP and UPH, or book an On-The-Go! tour and bring the show to you!
Price: $8
Grade level: 4-8
Length: 45 minutes with 15-minute talkback
CC: NYS history and social studies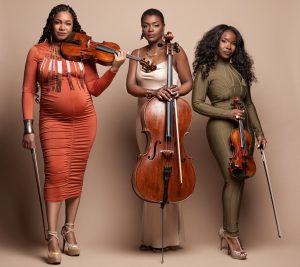 "String Queens"
Praised for its authentic, soulful, and orchestral sound, The String Queens (TSQ) is a dynamic trio that creates stimulating musical experiences that inspire diverse audiences to love, hope, feel, and imagine! With an array of repertoire spanning from the Baroque era to the Jazz Age to today's Billboard Hot 100 Chart, TSQ performs versatile programs that take listeners on a rousing musical journey through time and a multitude of musical genres.
Show details:
10 a.m. March 7, 2024
MainStage at Proctors
Price: $10
Grade level: 6+
Length: 60 minutes
"The Rainbow Fish"
The first of three tales introduces the most beautiful fish in the sea, whose scales shimmer in all the colors of the rainbow. He is admired–and resented-by the entire underwater world, until a clever octopus advises him to give each fish one of his scales. Further adventures follow as the Rainbow Fish finds the courage to explore the great unknown deep sea, discovering a new world with wonderful sights and friendly creatures of all shapes, sizes and colors who are eager to make his acquaintance. The underworld wonderland is the setting for an introduction to the concept of opposites. As a fitting finale, the story ends with the most satisfying opposite of all—give and take—as Rainbow Fish shares one of his shining scales with a friend.
Show details:
10 a.m. March 28, 2024
MainStage at Proctors
Price: $8
Grade level: PreK-3
Length: 60 minutes
CC: literature, ELA and storytelling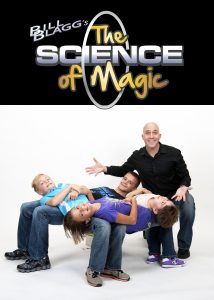 "The Science of Magic"
Illusionist Bill Blagg's one-of-a-kind educational experience "The Science of Magic" takes students on a rare, never-before-seen journey behind the scenes of the magic world. Students will discover firsthand how magicians use science to create the impossible! Students will use the scientific method to levitate one of their teachers in mid-air and even learn how the science of reflection can make their homework magically disappear! Students will watch in amazement as science creates magic right before their very eyes! "The Science of Magic" is designed to excite, educate, intrigue and promote students to think outside the box and spawn their curiosity about how science and the scientific method are used by magicians to create the impossible!
Show details:
10 a.m. April 17, 2024
MainStage at Proctors
Price: $8
Grade level: 1-5
Length: 60 minutes
CC: science, gravity, states of matter and problem solving
---
Important information:
Personal Responsibility Statement: Proctors prides itself on offering a diverse selection of arts entertainment. Not all productions may appeal or be appropriate for every person or all ages. Patrons are encouraged to familiarize themselves with the shows we offer, in order to make informed decisions prior to purchasing tickets.