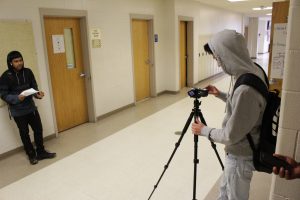 MediaWorks is an educational video and media program offered to 9th grade English students at Schenectady High School. Students are exposed to hands-on media equipment combined with the common core English curriculum to create fun and educational film and media-based projects. With this program, students will be able to learn the common core English curriculum and standard lessons while using media technology for an alternative learning experience assuring that the topic has been completely covered.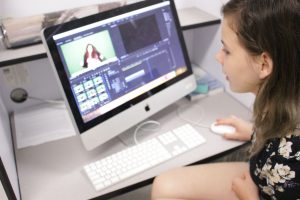 While a part of the MediaWorks program, students will either work alone or alongside one another in small groups, creating fun media projects connected to the lesson being taught, such as digital storyboards, on-camera interviews, tv/news broadcast segments, book/movie trailer; short movie scene re-enactments and more. Each project consists of writing/research, pre-production stage, production stage, post-production and lastly presentation to the class.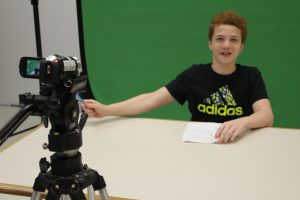 Pre-production stage is for students alone or collectively to write and plan a script, storyboard or a dialog sheet. They gather all props and figure out where they are going to be filming. The production stage is where the students get to get hands-on with the equipment. Students will be filming with a handheld camcorder or DSLR cameras. Students will get first-hand experience with professional industry standard editing software, Adobe Premiere, and Photoshop. Post-production is the entire editing stage, audio and color correction, graphics, effects, and transitions. Post-production is like putting the last coat of paint on a room or car. This is where some projects come to life.
As the year progresses, everyone has a chance to experience the role of writer, videographer, director, video editor and actor. Each student gets to experience a small view of jobs in the media field.