Professional theatre for young audiences!
In partnership with the Greater Capital Region Teacher Center.
We bring the show to you! A fully realized, portable, professional theatre production that,
can be performed in any space
eliminates bus costs, travel time and logistical concerns
maximizes the effectiveness of arts in education dollars
provides schools with unlimited attendance
includes a post-show talkback with the actors
Scholarship money is available. Scholarship Application
Please check with BOCES for funding opportunities.
Some orders may be subject to a 10% deposit at time of the request.
*Actors name listed below
Past and future On-The-Go! Tour Shows
THE NEW 2019-2020 SEASON OF ON-THE-GO! SCHOOL TOUR PROGRAMS
Petticoats of Steel
By Carolyn Anderson and Jill Rafferty-Weinisch
Directed by Margaret E. Hall
Tour Dates February 24-March 19, 2020
Cost: $1,000
Celebrate the 100th anniversary of the 19th Amendment – Women's Right to Vote! This powerful production allows students to experience the battles fought – and ultimately won – for womens suffrage told in the voices of the brave warriors who fought them as well as those who fought – and still are fighting – for civil rights for all. Petticoats of Steel uses primary sources to tell the true stories of the women, specifically those of the State of New York – Susan B. Anthony, Sojourner Truth, Ida B. Wells and Elizabeth Cady Stanton (among others) – and the roles they played in gaining voting rights for all women of the United States of America. Recommended for grades 5 and up
CC: American History, Social Studies, ELA, Women's History
A lot of our students, especially in our area, don't have this kind of opportunity to see performances and to see professional actors and actresses. The OTG shows fit so well into our curriculum.

– Charlie Reyes, Kindergarten Teacher, Schenectady City Schools
Your Stage, Your Schedule
On-The-Go! Booking Information
ON-THE-GO! COST: Each production varies with unlimited student attendance possible. Financial aid available, also contact local BOCES for funding opportunities.
RESERVATIONS: To schedule a presentation, contact Grace Janiszewski at 518.382.3884 ext. 150.
PAYMENT: A school purchase order or BOCES paperwork is required within one month of making any reservation. Final payment is due for all events by one month prior to performance date.
RUNNING TIME: 60 minutes which includes a post-show talkback.
For more information, reservations, workshops, backstage tours and other special requests, please contact Grace Janiszewski at 518.382.3884 ext. 150.
In the event of school cancellation, a notification to the Arts Education Manager at theREP is required as early as possible (prior to 6 a.m.) in order for us to notify the actors who may be traveling. We will make every effort to reschedule your performance within the tour schedule. theREP also reserves the right to cancel a performance in the event of severe weather and dangerous travel conditions. The decision to cancel will be made as early as possible and will be communicated to the schools by the Arts Education Manager.
Actors pictured:
Banner Photo L – R:
Josh Redfield Shayne David Cameris
Sara States


Joel Ashur
1st Photo in Stream L – R:
Sara States
Josh Redfield
Shayne David Cameris
2nd Photo in Stream:
Joel Ashur
3rd Photo in Stream L – R:
Sara States
Joel Ashur
Shayne David Cameris
Josh Redfield
Joel Ashur
Sara States
Victoria Benkoski – Stepmother and sisters
Shayne David Cameris
Our On-The-Go! School Tour is sponsored by: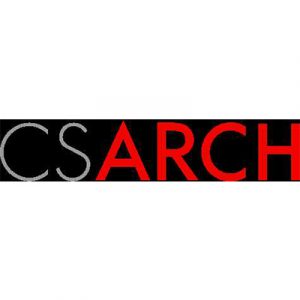 Proctors and Capital Repertory Theatre Education Programs are made possible by the New York State Council on the Arts with the support of Governor Andrew Cuomo and the New York State Legislature.