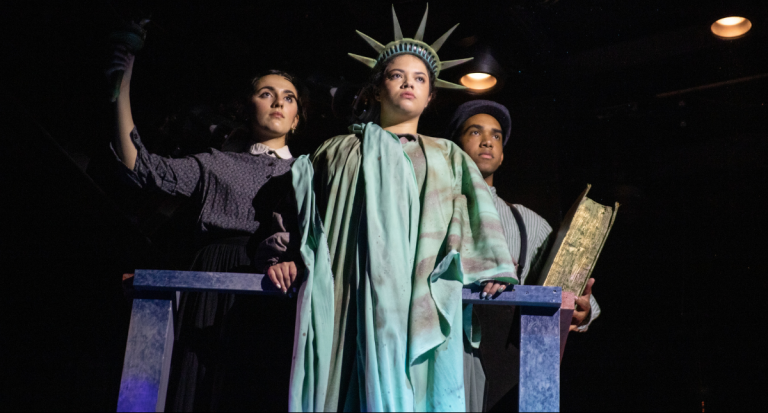 Summer Stage Young Acting Company
| | |
| --- | --- |
| Date: | Monday, July 11, 2022 to Friday, July 29, 2022 |
| Time: | 9:00am - 4:00pm |
Debut a role in a brand-new play at theREP! In conjunction with the Young Playwright's Contest winners, students of the Young Acting Company dive into character development to produce new works at theREP. During the rehearsals, students get hands-on training in stage movement, speech and acting for the stage from professionals in the field. All company members are guaranteed at least 2 speaking roles within the plays.
Program Details:
Dates: July 11 – 29 | M – F
Hours: 9 a.m. – 4 p.m.
Performances: 4 p.m. Friday, July 29, 11 a.m. Saturday, July 30 & 6 p.m. Sunday, July 31
Location: Studio Theatre at theREP
Ages: 13-19
Tuition: $800 Tuition Assistance Available
Experience: Intermediate-Advanced
Audition Information
Video Auditions: May 1 – 26
Virtual Callbacks: May 29
10 to15 young actors/actresses form the company who will perform the winning plays from theREP's 2022 Young Playwright Contest.
Students of all backgrounds are encouraged to audition. All roles are open.
AUDITION INFORMATION
What do prepare:
A short, 1-minute, fully memorized monologue of your choosing (remember to have fun with the character you are portraying while you are filming your audition
If you play a musical instrument (not required) please include a 30-second clip playing a song of your choosing.

If you sing (not required) please include a 16-32 bar section of a song of your choosing.
Tips for recording: Make sure the space you are performing in is neat and the focus is on you; make sure you have a light shining on your face; make sure you speak loudly and clearly; and make sure you have fun!
Character Descriptions for the six winning plays are as follows: Information coming soon!
For questions contact Margaret Hall or call 518-462-4531 x410
FAQ
Q: What is included in the cost of Summer Stage?
A: The three-week program includes daily rehearsals/master classes on getting into character, movement/speech for the stage, and improv/acting games and exercises. While students are learning practical acting skills, they will also be helping to develop and bring to life the winning scripts from theREP's Young Playwright Contest. This rehearsal/script development mirrors theREP's development process with professional playwrights and actors. Campers will experience what it is like to have a playwright attend rehearsal and adjust their play as it comes to life. Campers also have the benefit of working with a professional director, stage manager, and design team – all working to professionally produce World Premieres of the winning plays from the Young Playwright Contest.
Q: Where is Summer Stage held?
A: At theREP, 251 North Pearl Street, in Downtown Albany.
Q: What should campers bring to Summer Stage?
A: Campers should bring a bag lunch, their own resealable water bottle, and should dress accordingly (closed-toe shoes, comfortable clothes, with a sweatshirt/sweater in case they get cold from the AC).
Q: Does my child need to bring lunch?
A: Yes.
Q: Where do I drop off my child?
A: Drop-off is right in front of the building, located at 251 North Pearl Street.
Q: Who makes up the staff of Summer Stage?
A: Summer Stage staff is comprised of industry professionals (director, stage manager, and design team) as well as theREP Associate Artistic Director, all of whom have years of experience in their respective fields.
Q: What does the Summer Stage Young Acting Company do?
A: The company members rehearse and perform all of the roles in the winning plays from theREP's Young Playwright Contest.
Q: How many roles will each company member have?
A: Each company member will have at least two speaking roles.
Q: Do actors have to sing, dance, or play an instrument to audition or be cast?
A: No.
Q: Does my child need to have a headshot and resume to audition?
A: No. Any school – or other – photo will do, and students without a resume can list their skills/talents/hobbies when filling out the registration form.
COVID Safety Procedures
Covid Protocols will be posted later this spring.
The Collaborative School of the Arts is looking forward to welcoming students to summer camps. Please know that we will be using the utmost caution when it comes to protocols that ensure the safety of students and staff.
Tuition Assistance
Financial assistance is here for those that qualify! Please complete a tuition assistance form.
Attendance Policy
Due to the design of this camp, full attendance is required throughout each week. In the event that you are no longer able to participate, please submit a notice of your cancellation to Margaret Hall. Written notice of cancellation must be received two weeks prior to the first date of your camp or class for a refund to be issued. A 20% processing fee will be deducted from refunds. If a cancellation is submitted less than two weeks prior to the camp or class start date, a refund will be issued if we are able to move a waitlisted student into the vacated spot. Otherwise, a credit will be issued, which can be applied to future programs.
The Collaborative School of the Arts reserves the right to cancel classes or summer camps due to insufficient enrollment without incurring obligation. If a class or camp is canceled, you are entitled to a full tuition refund.
Faculty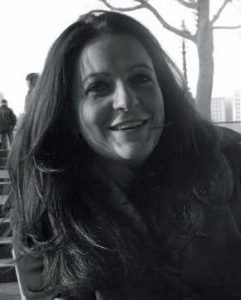 Margaret E. Hall Margaret has worked internationally as a director, stage manager and drama teacher. As theREP's Associate Artistic Director, Margaret spearheads theREP's Neighbors for Neighbors Community Bridge Building Program, coordinates the annual Next Act! New Play Summit, directs on the mainstage, produces the On-The-Go! in-school touring program, and oversees the Young Playwright Contest and Summer Stage Young Acting Company – frequently directing the Summer Stage productions. She made her mainstage debut at theREP with the 2017 production of AN ILIAD and has also directed the World Premiere of RED MAPLE (for which she won the 2019 BroadwayWorld Berkshire's Award for Best Director of a Play), and the 2019 production of LIVE FROM WVL RADIO THEATRE: IT'S A WONDERFUL LIFE. Margaret has been directing the company's On-The-Go! Productions for the past eight years, reaching thousands of students from the Capital Region and beyond, with stories that focus on NY State History and classical literature – most recently directing the 2019-2020 Season tours of CINDERELLA! and PETTICOATS OF STEEL. Other directorial credits include: CIRCUS OLYMPUS, INTO THE WOODS JR., DISNEY'S THE ARISTOCATS KIDS', PETER PAND AND WENDY, THE WIZARD OF OZ, and THE JUST SO STORIES. Her skills and training have taken her to Bali, Scotland, Austria, Russia, England, Romania, and to several U.S. States. Margaret is a proud member of Actors Equity, holds a BA in Theatre Arts from SUNY New Paltz, and an MFA in Theatre Directing from the University of Essex in London.
Summer Stage Young Acting Company is Sponsored by: