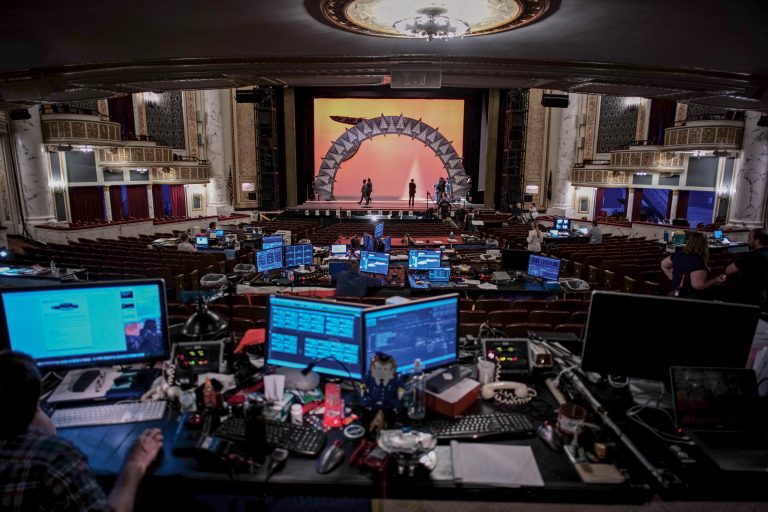 | | |
| --- | --- |
| Date: | Tuesday, December 31, 2024 |
| Time: | 12:00am - 11:59pm |
Under the guidance of distinguished professionals, the Broadway Tech program will immerse production students in an atmosphere of professional theatre.
Broadway Tech at Proctors
A career orientation program in partnership with Broadway Disney's Aladdin at Proctors.
September 20 – 29, 2022
9 a.m. – 2 p.m. Tuesdays and Thursdays
For two weeks this fall, students get a look behind the scenes of a major Broadway touring show! Learn about dozens of career paths in technical theatre, stage management and more. Students will meet with the artistic, design and technical teams and other industry professionals who come together to "tech" a major Broadway show before it hits the road!
Students will have 4 days of workshops and sessions with industry professionals as they get an in-depth look at careers in audio, lighting, costumes, wardrobe, stage management, production management and more.
This program is limited to 25 students and is first come first serve based on teacher recommendation. Students may be required to provide proof of vaccination to take part in this program; further information will be given as available.
Please contact Cali Kukenberger at Capital Region BOCES at (518)-862-4800 or cali.kukenberger@neric.org to make your reservation.
For additional information please contact: school@proctors.org
Delivered in partnership with: