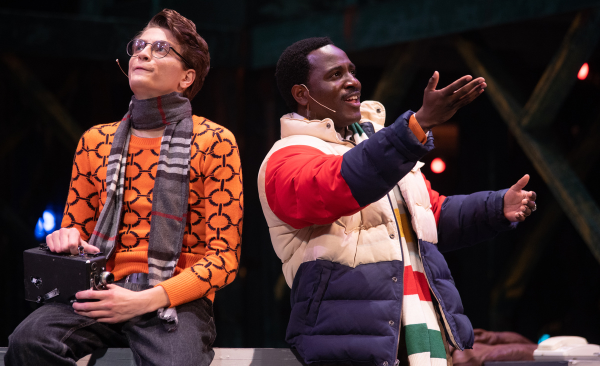 | | |
| --- | --- |
| Date: | Monday, July 11, 2022 to Friday, August 5, 2022 |
| Time: | 12:00am - 11:59pm |
Join the most innovative theatre training program in the Capital Region! Broadway Camp provides an environment where aspiring performers, stage managers, and technicians learn the true meaning of Broadway while working as an ensemble to produce a full-scale musical. Through skill-building workshops, studio classes, and hands-on training, Collaborative School of the Arts cultivates an environment built for student success.
Proctors Collaborative Presents

Program Details:

Dates: July 11 – Aug 5 | M–F
Hours: 9 a.m.-5 p.m.
Performances: 7 p.m. Friday, August 5; 2 p.m. Saturday, August 6; and 7 p.m. Saturday August 6
Location: MainStage at Proctors
Ages: 14-19
Tuition: $1300 | $700 | $300 Tuition assistance available
Experience: Intermediate to Advanced
Registration/Audition:
Acting Company | Production Crew | Musicians
Daily Rehearsal and Workshops:
• Concentrated rehearsal and production/technical creative work leading to a full stage production on Proctors MainStage
• Masterclasses and workshops with Broadway professionals including performing, music, and production (including but not limited to make-up, voice, diction, and more)
• Individual vocal coaching (acting students)
• Assistance in preparing audition songbook (16- and 32- bar audition song cuts) – Musical Theatre repertoire and selecting audition material suitable for you
• Individual acting coaching
• Identifying your strengths
• Broadway Camp t-shirt
• Resume preparation and review
• A once-in-a-lifetime experience to learn and share what you can do, developing skills and techniques that apply to any aspect of your life
Tips For Your Best Video Audition
Change your file settings to something larger

720p at 30fps (Mac/IPhone) or VGA 640×480 (Android)
File sizes should be under or around 100MB. Set your camera in LANDSCAPE mode (horizontal/the long way).

Set your camera in LANDSCAPE mode (horizontal/the long way)
Set your stage and tidy up the space around you to make sure the focus is on you.
Steady your phone. If possible, put it on a tripod or somewhere else that is stationary. If someone has to hold the phone, have them steady themselves on something stationary like a table — shaky video is very hard to watch.
Pay attention to your light. Make sure you're not backlit or in shadow. Use light from a window or lamp (pointing at your face) to make sure people can see your face.
Shoot in a quiet space. Turn off anything making sound (clocks, fans, etc.). Listen to the sound quality of the room — if there's an echo try another room. Make sure nothing is brushing up against the mic.
Slate: Don't rush through it! Speak clearly and enunciate. This is the handshake of your video audition. We all get nervous at these moments! But you want to appear happy to be doing this video and provide all the necessary information.

Clearly state your name, school, song title, character and show title prior to performing
Example of slate scripts as an actor

"Hello! My name is Alex Smith and I will be performing "Magic to Do," sung by the character Leading Play from the musical

Pippin."

"Hello! My name is Alex Smith and this is my dance audition video."

Examples of slate script as a musician:

"Hello! My name is

Alex

Smith, I play the keyboard and I will be performing two excerpts from Bach's Concerto."

Place the camera somewhere about face height, (we don't want to see up your nose!) We want to see actors from your mid-chest up. For musicians, we want to see you playing your whole instrument.
Acting Company:

Try to have the recording/karaoke track you sing along with come from another device. The device you are singing into needs to pick up your voice, not the accompaniment. Do a mic check and get closer if needed. We want to hear you!
If you have long hair, make sure it is not in your face. We want to see your full expression!
Wear something that makes you feel great, but also is simple. This doesn't have to reflect the character; we don't want it to pull away from your performance.

Above all, be yourself. Sing/play clearly, don't rush through it, and be you! Let your personality shine through and have fun with it.
You may want to film multiple takes. Have a friend take a look and then send us your best one!
FAQ
Q: What is included in the cost of Broadway Camp?
A: The multi-week program includes daily rehearsals/master classes on getting into character, movement/speech for the stage, and improv/acting games and exercises. Production campers will have workshops in backstage fundamentals and musician campers will have workshops in specific areas of working in the orchestra of a live production. All students will have hands-on learning as they rehearse for the MainStage at Proctors production.
Q: Where is Broadway Camp held?
A: At Proctors, 432 State Street, in Downtown Schenectady.
Q: What should campers bring to Broadway Camp?
A: Campers should bring a bag lunch, their own resealable water bottle, and should dress accordingly (closed-toe shoes, comfortable clothes, with a sweatshirt/sweater in case they get cold from the AC).
Q: Does my child need to bring lunch?
A: Yes.
Q: Where do I drop off my child?
A: Dropoff is right in front of the building, located at 432 State Street.
Q: Who makes up the staff of Broadway Camp?
A: Broadway Camp staff is comprised of industry professionals (director, stage manager, and design team) all of whom have years of experience in their respective fields.
Q: What does Broadway Camp do?
A: The company members rehearse and perform all of the roles in the MainStage production.
Q: Do actors have to sing and dance to audition or be cast in the acting company?
A: Yes.
Q: Does my child need to have a headshot and resume to audition?
A: No. Any school – or other – photo will do; and students without a resume can list their skills/talents/hobbies when filling out the registration form.
COVID Safety Procedures
Covid Protocols will be posted later this spring.
The Collaborative School of the Arts is looking forward to welcoming students to summer camps. Please know that we will be using the utmost caution when it comes to protocols that ensure the safety of students and staff.
Tuition Assistance
Due to the design of this camp, full attendance is required throughout each week. In the event that you are no longer able to participate, please submit a notice of your cancellation to Grace Janiszewski. Written notice of cancellation must be received two weeks prior to the first date of your camp or class in order for a refund to be issued. A 20% processing fee will be deducted from refunds. If a cancellation is submitted less than two weeks prior to the camp or class start date, a refund will be issued if we are able to move a waitlisted student into the vacated spot. Otherwise, a credit will be issued, which can be applied to future programs.
The Collaborative School of the Arts reserves the right to cancel classes or summer camps due to insufficient enrollment without incurring obligation. If a class or camp is canceled, you are entitled to a full tuition refund.
Faculty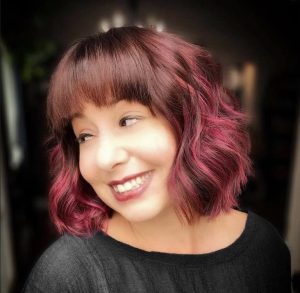 LIZ PICCOLI (Broadway Camp Educational Director) Previous credits include: Director/Choreographer/Dramaturg for Spandex the Musical– The Audio Musical mixed by Tony Award winning Kai Harada , starring Broadway's Lisa Howard and Catherine Ashmore Bradley, written by Daniel Levin, Off-Broadway at 777 Theater and at the Miinnsky Theater in Minneapolis (www.spandexmusical.com,) Director/Choreographer for Billy Elliot starring Braden King and Mary Ellen Ashley at the Axelrod Theater in NJ, Director/Choreographer for Cinderella and Footloose at the Okoboji Summer Theater in IA, Director for a zoom developmental reading of Noble Family, starring Telly Leung, SDC Observer for Lysistrata Jones at the Judson Memorial, Director of New York Stories at the Triad Theater and Assoc. DIrector for Dragon Slayer and Pearl Diver at the Hudson Guild Theater in NYC. She has also choreographed the opera Goyescas for Bare Opera in Brooklyn and The Little Prince in Milan, Italy. Just before the pandemic, she choreographed Miss Saigon at the University of HI, in Oahu for Ohana Arts. Liz is currently working as a Director/Dramaturg for a new musical in development, CLOWNS, produced by Off the Leash Productions and written by Tony Scialli. She is more than excited to come on board as an Educational Director for the Proctors Broadway Camp this summer and create live theater again with such bright and talented youth! Liz currently resides in Woodstock, NY with her husband Michael Pearson and her 3 pups. Zaide, Trixie and Chester. www.lizpiccoli.com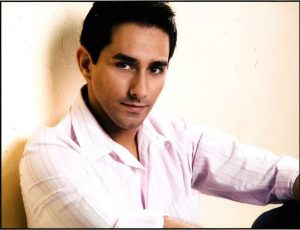 FREDDY RAMIREZ (Choreographer) is a Bronx, NY-born and raised performer, choreographer and teacher. He began dancing at Broadway Dance Center & STEPS in NYC where he focused his energy on studying all aspects of dance including Tap, Contemporary, Street Jazz, Ballet, & Modern. His training led him to begin his professional career as a core member and eventually a principal dancer for In Forward Motion modern dance company which debuted works from Merce Cunningham, Paul Taylor, and Colin Connor to name a few. He has performed in music videos and industrials in the U.S. and his dancing led him to Italy where he was featured in Tango!
In the musical theatre world Freddy has performed on Broadway in Grease! and in numerous Equity productions of West Side Story as Bernardo (including 250th Anniversary productions), Cabaret as Victor, Gypsy as L.A., Aida, Miss Saigon, Man of La Mancha, Evita as the featured Tango Dancer & Fosseto name a few; and he has toured in the European Touring Company of A Chorus Line and the 1st U.S. National Touring Companies of Grease! & Peter Pan.
Expanding his art into choreography, Freddy has choreographed works performed in Germany, Italy and here in the US. He is an Associate Artist at Capital Repertory Theatre, the Assistant Artistic Director at the Northeast Ballet Company and has created choreography for both.
He most recently choreographed the world premieres of Naked Influence and Some People Hear Thunder, as well as The Irish and How They Got That Way, Full Monty, She Loves Me, Mamma Mia, Camelot, A Christmas Story, Gypsy and the Secret Garden at Capital Repertory Theatre.
Other choreography credits include Guys & Dolls, Fiddler on the Roof, Damn Yankees, Carousel, Bye Bye Birdie and Little Shop of Horrors for numerous Union regional and repertory theatres.
Freddy has also been the choreographer for the School of the Performing Arts at Proctors, where he created the choreography for All Shook Up, Aida, Pippin, Les Misérables and RENT.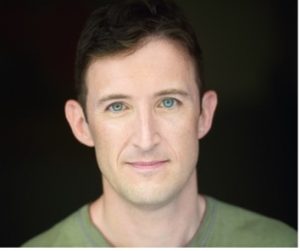 Andrew Gerle (Music Director) – An award-winning composer, lyricist, and librettist, Andrew Gerle's works for musical theatre include: Meet John Doe (world premiere Ford's Theatre (DC), Jonathan Larson Award, cast album on Broadway Records); The Tutor (three Richard Rodgers Awards from the American Academy of Arts and Letters); Gloryana (Richard Rodgers Award, Kleban Award for outstanding libretto); Prospera (with lyricist Tom Jones, world premiere Tokyo 2019); and The Great Blueness. Concert performances at The Public Theater, Lincoln Center Songbook Series, VH1's Save the Music, the Kennedy Center ASCAP Songwriters series, Joe's Pub, Birdland. As a musical director and pianist, he has worked with artists including John Raitt, Brian Stokes Mitchell, Betty Buckley, Jennifer Holliday, and Leslie Uggams, and played in many Broadway pits including Newsies, An American in Paris, Matilda and Ragtime. Andrew is the author of The Enraged Accompanist's Guide to the Perfect Audition, and Music Theory for Singers and Actors, and was a founding faculty member of the musical theatre program at the Manhattan School of Music. He is also the creator of the Periodic Table of Broadway Musicals, a popular poster now in its second edition. www.AndrewGerle.com.