Here at Proctors, we are committed to the integration of arts into schools and into the community to help expand minds, cultivate boundless imaginations and develop independent and confident children and adults.
Allow us to take you on a meaningful and enriching journey, whether here in our magnificent facilities or in your classroom or venue.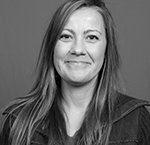 Christine Sheehan
Director, School of the Performing Arts
(518) 382-3884 x112
Favorite show of all time?
Rent. I was a young adult when Rent was created. It shepherded in a new type of theatre experience that would appeal to a non-typical audience and set a new precedent for what musical theatre could be.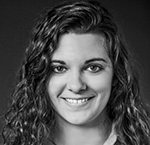 Grace Janiszewski
Creative Workforce Director
(518) 382-3884 x150
Contact for: TheatreTech program, MediaWorks, Master Classes, High School Musical Theatre Awards and Summer Programs.
Were you involved in High School theatre?
I was a huge theatre geek at Schenectady High School's Blue Roses Theatre Company!