Proctors and Capital Repertory Theatre present
Music by Lyrics by
Elton John Tim Rice
Book by
Linda Woolverton
and
Robert Falls & David Henry Hwang
Originally Directed on Broadway by Robert Falls
Originally Produced by Disney Theatrical Productions
Proctors and Capital Repertory Theatre collaborate to provide the summer program that cannot be missed! Students work together on all three aspects of a full-scale production to cultivate your passion in the theatre! From on-stage, behind-the-scenes, and in the orchestra, Broadway professionals instruct students in every aspect of putting on a show. This program will give you the skills and opportunities to hone your craft with Broadway professionals, all while preparing for a full-scale production at Proctors. Be one of the few that rehearse and perform on the MainStage at Proctors, where legends have performed!
Ages: 14 – 19
Location: MainStage at Proctors
Experience: Intermediate to Advanced
Program Dates: July 9 – August 3 | 9 a.m. – 5 p.m. | M–F
(Students MUST be available for all rehearsals, master classes, and performance dates)
Performances: August 3, 2018, at 7 p.m. and August 4, 2018, at 2 p.m. & 7 p.m.
Tickets to the performance can be purchased in Spring 2018!
Registration/Auditions:
Acting Company | Auditions: March 10 & 13, 2018 – Sign Up Here!
Actor Audition Information | AIDA Cast Breakdown

Production Team | Applications due by May 18, 2018 – Sign Up Here!
Musicians | Auditions: June 6 & 7, 2018 – Sign Up Here!
Musician Audition Information | AIDA Orchestra Breakdown
Summary:
AIDA, the winner of 4 Tony Awards™ and a Grammy for Best Broadway Score has music by Elton John and lyrics by Tim Rice. This pop/rock musical from the creators of THE LION KING has a book by Linda Woolverton, Robert Falls, and David Henry Hwang and was originally produced by Disney Theatrical Productions running on Broadway over 4 years. AIDA is based on the opera by Giuseppe Verdi.
This timeless love story takes place at the Nile's edge as the enslaved Nubian princess, Aida becomes romantically entangled with the Egyptian captain, Radames, who is betrothed to the Pharaoh's daughter, Amneris. As their forbidden love grows deeper, Aida is forced to find the balance between her heart's yearning for Radames, and her responsibility to lead her people.
A full synopsis can be viewed here!
What's Included:
Concentrated rehearsal and production/technical creative work leading to a full stage production of AIDA on Proctors Mainstage
Master classes and workshops with Broadway professionals for all areas including performing, music, and production, including by not limited to make-up, voice, diction and more.
Professional Picture "Headshot" – All students will receive a professional color digital headshot along with make-up consultation
Individual vocal coaching (acting students)
Assistance in preparing audition songbook (16 and 32 bar audition song cuts) – Musical Theatre Repertoire and selecting audition material suitable for you
Individual acting coaching
Identifying your strengths
Broadway Camp T-shirt
Resumé preparation and review
A once in a lifetime experience for you to learn and share what you can do, developing skills and techniques that apply to any aspect of your life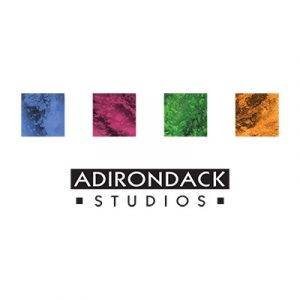 Delivered in partnership with: