Broadway Camp 2022- Into the Woods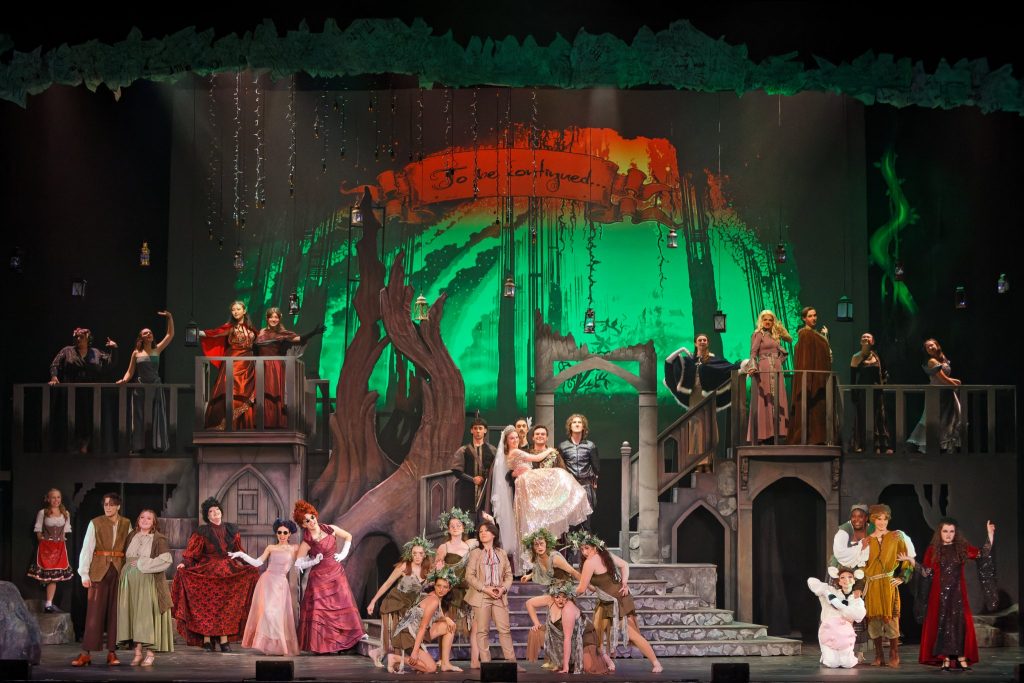 See more about Broadway Camp >> https://school.proctors.org/broadway-camp/
Students put together an amazing production of Into the Woods at Proctors Friday, August 5- Saturday, August 6. Through skill-building workshops, studio classes, and hands-on training, Collaborative School of the Arts cultivates an environment built for student success. Students took the roles of actors, production as well as musicians.
Into the Woods is a 1987 musical with music and lyrics by Stephen Sondheim, and a book by James Lapine. It also seemed an amazing tribute to the genius that is Sondheim, seeing that we lost the composer in November of this past year.
In the story, many familiar characters from the Brothers Grimm fairy tales deal with the way to make their dreams come true and the consequences when they actually do. All of the fairy tales (Jack and the Beanstalk, Rapunzel, Little Red Riding Hood, Cinderella and others) are tied together by a Baker and the Baker's Wife who wish to have a child. Sadly, a crime by the Baker's father led to the witch next door to place a curse on the family. Now, they must all work together to make their lives some sense of the normal they remember before their wishes.