HSMTA Applications Open for 2020!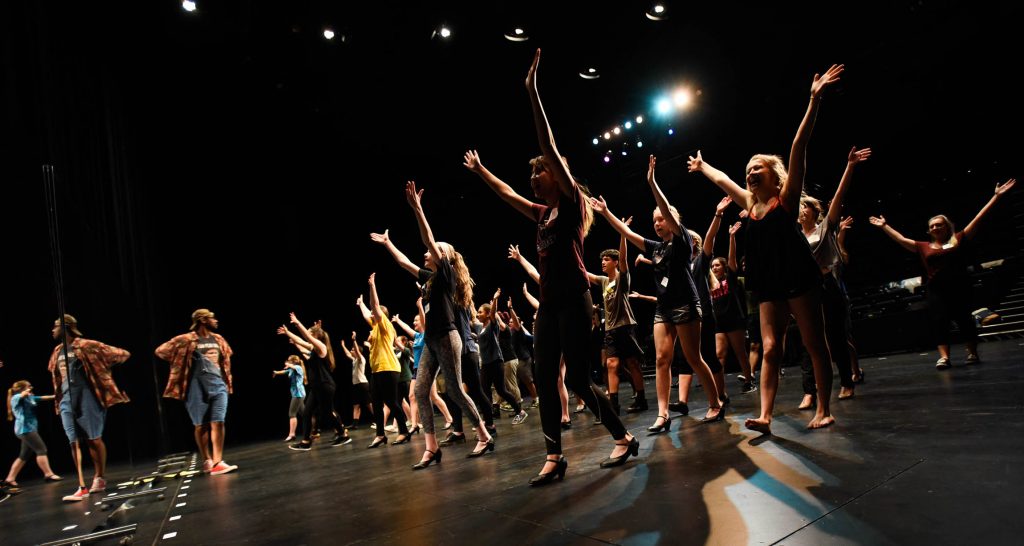 In partnership with the Broadway League, Proctors is proud to be in its fourth year of the High School Musical Theatre Awards. Fashioned after Broadway's Tony Awards®, this celebration of regional high school theatre programs brings collaboration and the importance of arts and theatre education to the forefront!
Looking for the 2019 High School Musical Theatre awards? Click here
Awards encompasses both onstage to behind the scenes for schools and students! Winners of the Best Actor and Best Actress category will to go represent Proctors and the Capital Region at The Jimmy Awards® / National High School Theatre Awards® in June 2020 in New York City.
School applications are accepted between September 16 – October 4, 2019.
Our students had such a rich experience being a part of the program. They all came back really seeing the potential and wanting to up their own game. A director's dream!"

Margo Nelson, Drama Director, Hadley-Luzerne High School
View the Teacher Handbook for all rules and regs!
For the School Application Click Here!